This post contains affiliate links from which I may make a commission. All opinions are my own. If you'd like more information you can contact me via the Contact page, a link to which is at the bottom of this page in the footer.
Dating back to the Bronze Age, Loch Ore was once home to seven pits. The scarred environment left behind when they closed has now been transformed into the 1200 acre Lochore Meadows Country Park. This is an easy walk around Loch Ore itself, taking in a variety of landscapes. Wide gravel and tarmac paths, a few gates.
Dog-friendly walk
  Lochore Meadows car park (KY5 8BA). Local bus service stops in the country park. Closest train station is Lochgelly approx 1.5 miles away.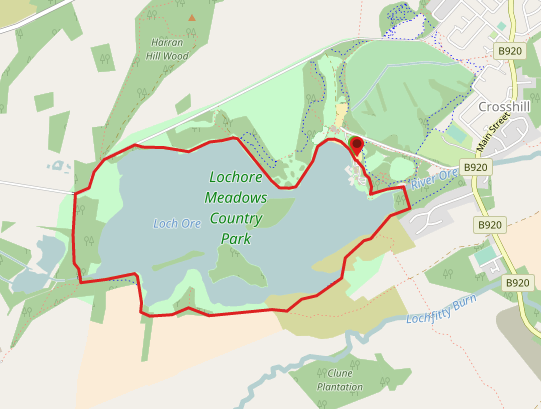 Use this website often? I invite you to support my work through Patreon or by making a one-off donation.
---
WALK REPORT: 19TH MAY 2017
What a lovely place! Next to the car park there was a small beach with some swans and a large play area which lots of local kids were enjoying. The loch then became hidden for a while as we followed the trail through trees to the far side where whole place had a wilder feel. The highlight for me was the striking yellow and strong smell of coconut from the flowers on the gorse bush, the benefit of coming in the month of May! This was a great walk for Bodhi, our golden retriever friend, who enjoyed the freedom of being off his lead the whole time.